As the CDC and government update and adjust safety guidelines for elevators, here's what you need to know and how to adjust. Particularly during the pandemic, elevator safety was called into question due to the confined spaces where germs could spread more readily. Many safety protocols have been put in place to ensure elevators are the safest places they can be in a post-pandemic world.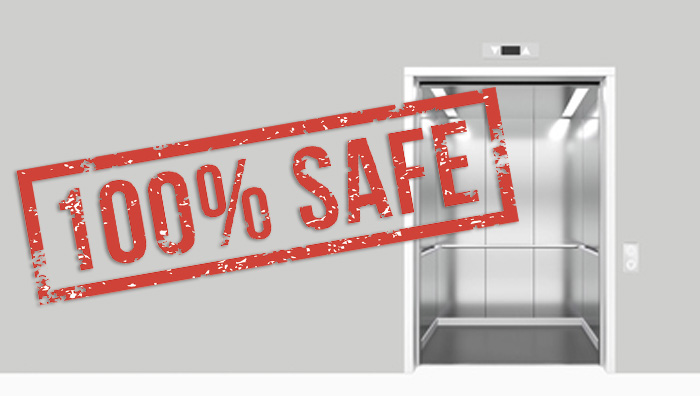 As everyone gets back to work, school and normal life, elevators will be relied on once again to transport large amounts of people from floor to floor. Many businesses have had to put safety and health policies in place that will likely be used well past the immediate threat of the pandemic, to result in the safest environment going forward.
For example, many business owners and property managers have installed state of the art ventilation systems in elevators that provide lots of fresh air for passengers, even when at full capacity. Also, the elevator industry has begun to introduce touchless features so passengers don't need to touch buttons with their fingers. Destination dispatching technology utilizes data algorithms to group passengers in the most efficient elevator operations so they can be dropped at pre-determined floors by identity recognition through touchless security card access.
Elevators, by their very nature, have frequently touched surfaces due to the large amount of people who ride them every day. Innovative solutions such as UVC light sanitization, voice-activated control buttons, and kick-to-call buttons are designed to help riders feel safer in elevators.
Elevators can only go so far. In times of illness outbreaks and pandemics, humans have to adhere to certain rules, such as physical distancing, mask wearing and hand sanitizer use. Property managers are responsible for signage and floor decals that speak to these guidelines.
Common Safety Features
Today's elevator systems must adhere to the latest safety codes and standards set forth by government entities. These guidelines are in place to reduce the risk of accidents and offer passengers a fast, efficient, safe ride. Common safety features that have been implemented over the years include:
Door restraints
Safety brakes
Door sensors and door closing devices
Hoistway door interlocks and safety switches
Emergency alarm switches, telephones and communications devices
Emergency lighting and power
Fire emergency systems
Emergency evacuation features
Pit buffers
From touchless elevator call buttons to web applications for users, elevator safety features have come a long way.
Contact Mowrey Elevator
Here at Mowrey, we stay on top of CDC and government updates, helping you comply with all the latest safety guidelines. To learn more or to obtain a free quote on a product or service, contact us today. We would be glad to go over the elevator safety features we offer as part of our products and services.