Just like any other home improvement or addition, it's important to come up with an overall elevator budget to ensure you stay within your intended spending limit. From simple dumbwaiters and stair chairs to wheelchair lifts and passenger elevators, there are many considerations to make when choosing a residential elevator.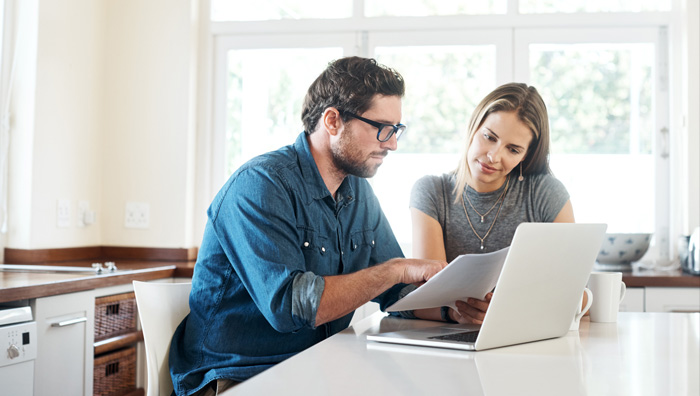 Pricing for residential elevators typical starts at around $17,000 (exact costs will vary based on customizations, number of floors, etc.) and stair lifts traditionally start at around $3,500. As you can imagine there are multiple different factors that can affect exact pricing, but below are some things to consider when deciding the best options for your installation:
Needs
Your first step is to decide what you need. Perhaps you entertain a lot and are tired of lugging food and drink between floors. A dumbwaiter would serve your purposes quite nicely. Or maybe your aging mother is coming to live with you but can't climb the stairs on her own. You work all day and would like to install a stair chair to assist in her mobility. Whatever the case, outline your reasons for needing a particular elevator before planning for the costs.
Budget
Next is determining what you can afford. You may have a strict budget that you can't go over, or maybe you just have a ball park number that will serve as a guide. Do your research and call a few companies to find out the cost of installation and parts. Call your tax accountant to see if you qualify for tax write offs or credits for installing, for instance, in the case of a wheelchair lift for your aging parent that lives with you.
You may get so caught up in initial costs that you forget to budget for ongoing maintenance. Remember, even residential elevators require regular safety inspections. Check with your state so you know how often this has to be done. Getting maintenance and repairs done on the unit can extend its lifespan and increase its value to you. Neglecting regular service can lead to unnecessary costly repairs or even premature replacement.
Upgrades and Features
Keep in mind, you'll add to your overall costs with the more upgrades and design features that you opt for. You may not need every bell or whistle. Talk through what you need with your elevator provider or contractor. You can weed out what you really need as opposed to everything you want. There can be a good balance here…you just have to find it.
Track Spending
Estimates and final costs aren't always what you thought they were in the beginning. It happens. To avoid surprises and unforeseen challenges, get regular cost updates from your installer to ensure you're on track to meet your budget.
Call Mowrey Elevator today to learn about all our residential elevator options.