In elevator design, you really can't have form without the function, and vice versa. Both are equally important.
Modern elevators have many functional advantages, and these advantages are what have shaped how we live as a society. Take a look at the high rises in cities, something that became commonplace in the 20th century. There have been many advancements in elevator technology over the years, but also with design. That's why elevators are blending both form and function to not only result in an aesthetically pleasing design but also workable features that are modern and ADA compliant.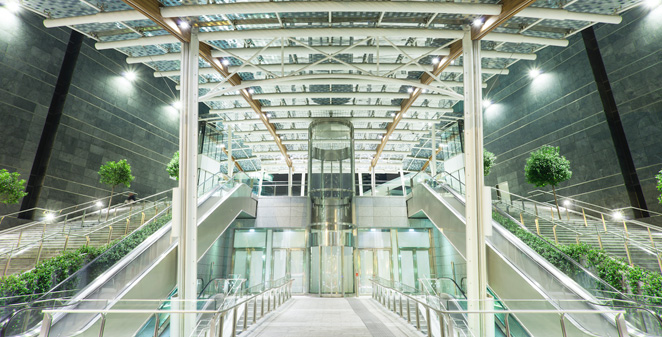 Form doesn't have to be sacrificed for function in elevators. Let's drill down into this more.
Both Work Hand in Hand
While the purpose of an elevator is clear — to transport people and things between floors – they can also complement the architecture of a structure. Meeting the highest standards of precision, your elevator's design can match your building's architecture for a seamless blend of form and functionality.
On top of that, elevators can be designed to work hand in hand with your building's mechanical, electrical and structural systems, putting safety at the forefront. They can even be designed with ADA compliance in mind to ensure everyone has safe and convenient access to the building.
Modern Requirements
Incorporating both design and function, all elevators should meet these specifications:
High safety standards and codes
Space and energy efficiency
Green energy rating
Design choices in regard to décor, color, styles and textures for both walls and floors
Variety of styles, from traditional to contemporary
Variety of configurations and sizes
The team at Mowrey Elevator is no stranger to the manufacture and installation of elevators – in fact, we've been doing this for 40 years. Our elevators and components are built not only to personal specifications like design and style but to unique building codes and architectural needs.
We offer everything from standard features such as flat wall cab and ceiling design to add-ons and customizations such as wood, trim and panels. From glass elevators and rich wood paneling to mirrors and mosaics, the possibilities are endless.
It's quite an art form to make elevators, lifts and dumbwaiters that appeal to artistic sensibilities yet still include all the safety and technological advancements required in today's world. Décor can have an impact on any design, whether the elevator is located in a commercial building or residential home.
The blend of form and function can also be taken quite literally, where both become unrecognizable from the other, such as in the case of elevators that blend into the wood stain of a surrounding wall, or a dumbwaiter disguised as a kitchen cabinet.
Bottom line is, it's possible to integrate both form and function in any elevator design.
Contact Mowrey Elevator
To learn more about how we blend form and function here at Mowrey,call us today.