If you work in the hospitality industry, you know just how crucial speedy and properly-operating elevators can be to customer satisfaction and productivity. As the owner of a hotel, restaurant or other similar business, you also know that the function of your elevator can hold the key to how quickly you can deliver goods and services. This function is also critical to the satisfaction of your customers and clients as they navigate up and down floors.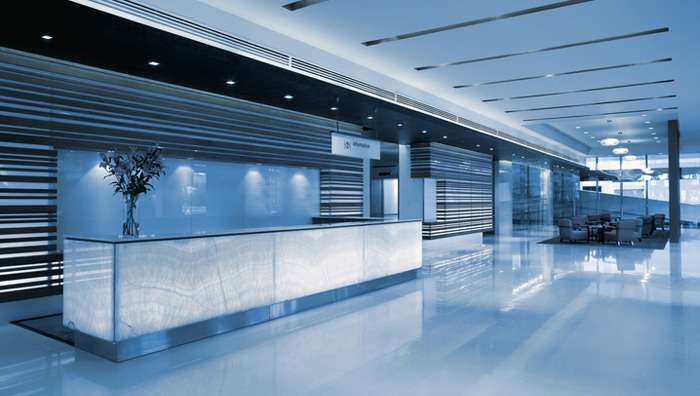 In high rises, casinos, office buildings and tourist attractions, elevators these days are all about keeping people connected. You have to stay on the cutting edge of technology, as more and more people expect more and more amenities out of your elevators. It's not enough anymore to just get people from point A to point B. You have to entertain as well. Your ability to move people higher and faster, all while keeping them engaged, is important in maintaining relevance. You have to have an edge over the competing hotel across the street so that people will remember you the next time they want to book a stay.
Elevators can be turned into virtual photo booths, media centers and more. If you own a hospital, it's helpful to have programming at eye level, perhaps addressing the latest medical advancements or interviews with on-staff doctors. Your goal is to keep people informed and give them peace of mind at the same time. If you own a hotel or office high rise, an interactive smart map of each floor would be extremely informative for passengers. Think: a modern take on the "You Are Here" dots on mall directories.
But you don't have to incorporate flash to be loved. Give your passengers the red-carpet treatment no matter what kind of business you are, through assurances of fast, smooth, spacious and reliable elevators. From the latest materials to soft starting and braking to multi-lingual announcements, you can ensure your guests get to their destinations quickly and in style.
In terms of safety, it's obvious that your elevator be both speedy and safe. Regular inspections and upgrades will ensure this.
First impressions are everything. People will make a snap judgement about their impending experience with you just by how the elevators look and operate. Appearance will affect their opinion on how well maintained the cars are, with other factors like interior design, smell, ventilation, ceiling height, lighting, music choice, and smoothness of the ride all playing into that first impression. You don't want to put a sour taste in their mouths before they even get to their destination!
Regular maintenance and facelifts are a must in the elevator industry, particularly in regards to hospitality. Call Mowrey Elevator now at 800-441-4449 to schedule a repair or order new parts.