Homes with multiple floors are easy to navigate for the healthy and physically fit; however, for the elderly or disabled, climbing several sets of stairs can be difficult or impossible. The solution is a home elevator. Today, more and more residential elevators are being built in homes all over the country in new construction at every price point and as modifications in older homes.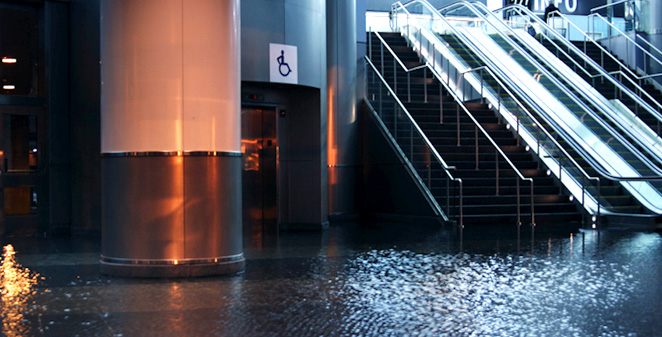 This popularity is due in large part to the surge in baby boomers who are getting older and finding it more of a challenge to get up and down the stairs, says NewHomeSource. Architects and home builders are offering this option to accommodate the changing needs of this and other demographics.
However, an additional challenge is posed in terms of zoning regulations – specifically with flood zones. Many communities in Florida – or at least part of them – are located in flood zones. This poses a problem for homeowners in flood zones who want to install an elevator in their houses.
A flood zone is a defined as a geographic area that FEMA has defined by various levels of flood risk. Zones are shown on a particular community's Flood Insurance Rate Map (FIRM) or Flood Hazard Boundary Map, with each zone showing the severity or kind of flooding in that area. The estimated flood risk will determine how much the home or business owner will pay in insurance.
Being located in a flood zone can complicate things for many people, especially when it comes to considering elevator installation. However, if you're looking to install an elevator in your home in Florida, you're in luck: FEMA does allow residential elevators in floor plains, provided a few specifications are met.
Elevator Options for Flood Zones
There are some options available to you in the type of elevator you can install in a flood zone, such as:
Inline Geared Drive Elevator System: This is also referred to as the "machine room-less" (MRL) elevator. This is an inline geared drive system constructed in such a way that the power supply mounts to the top of the rail brackets, eliminating the need for a machine room.
Hydraulic Elevator: This type of elevator is acceptable in a flood zone, provided the machine room is located on the 2nd floor of the building.
Pneumatic Vacuum Elevator: Ideal for flood zones, this type doesn't require a pit and it doesn't have a machine room either. Instead, it's powered by air via suction and gravity in order to operate.
Contact Mowrey Elevator
To learn more about flood zones in relation to elevators for home use, contact us at our Davie or Marianna offices. We also have many service branches throughout the state and beyond, including Naples, Tallahassee, Panama City, Ft. Myers and Boca Raton.