From practicality to beauty, there are many ways in which your elevator can transform your commercial building. The obvious point here is that without an elevator, visitors and employees could not navigate your building easily, especially if you have several stories. Stairs aren't an option for many patrons, so an elevator offers a practical benefit.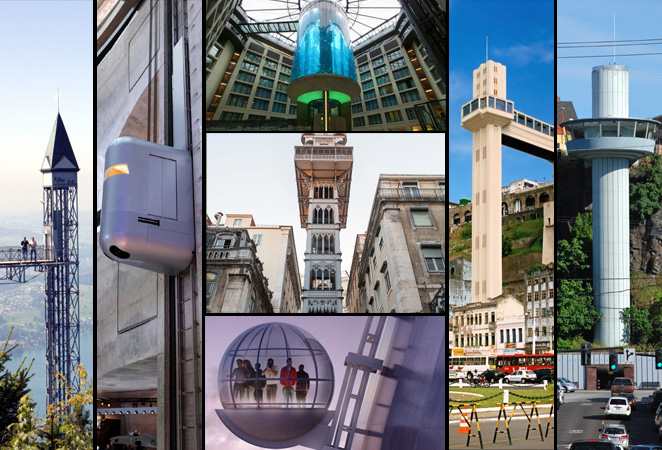 Another benefit is one of beauty, whereas elevators can enhance the look of your commercial building in aesthetic ways, from the framing to the entrance to the accessories you incorporate. But commercial buildings haven't always had the benefit of elevators. Used to be, patrons had to use the stairs to get from one floor to another. Not so today. Elevators have advanced commercial buildings in many practical ways, whether an office building, doctor's park or retail store. Did you know the world has more than 900,000 elevators?
Today we thought we'd take a look at the history of elevators and how they have transformed commercial buildings such as high rises.
The First Elevators
The first rudimentary elevator was created by a famed mathematician in Greek named Archimedes way back in 236 B.C. France's King Louis XV had a one-story elevator to navigate his palace. Back then, they called them "flying chairs" and they were operated by pulling a rope.
Elevators advanced greatly during the Industrial Revolution in the 1800s with the advent of automation. Mainly used in mines, elevators transported people and materials back and forth to the surface. There were a lot of safety risks inherent in those elevators, though. Then came the invention of the safety brake by Elisha Otis, which helped elevators stop so they wouldn't drop, even in the event a cable was cut.
Elevators in Cities
In the 1870s, elevators started to be incorporated in office buildings, particularly in big cities like New York and other places where horizontal space was at a very high premium.
Elevators changed more than just the urban planning landscape — they transformed the hierarchy of the interiors of buildings as well. Prior to elevators, higher floors were dirty, distant spaces where only maids and low-rent tenants would reside. VIPs would be hard pressed to walk up more than a couple of flights of stairs, which is why brownstone-style homes were so popular with their high-ceilinged parlor floors.
The elevator gave way to the idea of the gilded penthouse, revered by businessmen and lawyers who loved the bird's-eye views and distance from loud noises on the street. As such, now the highest floors of hotels were reserved for the biggest and best VIPs.
Now that elevators were on the scene, it was possible to construct tall buildings, helping towns and cities grow higher and higher so more people could live there. Business boomed as well, as skyscrapers were tasked with transporting employees and clients to their offices.
Contact Mowrey Elevator
So you see, there are many ways in which elevators have transformed the commercial building landscape. Does your elevator need repair and maintenance? Just contact us today!