From dimensions and design to function and pricing, there are many components involved in buying a residential dumbwaiter. Dumbwaiters are small elevators that are used to transport food and other items between floors of a home. Check out our residential dumbwaiter elevator guide to find out all you need to know about these handy devices.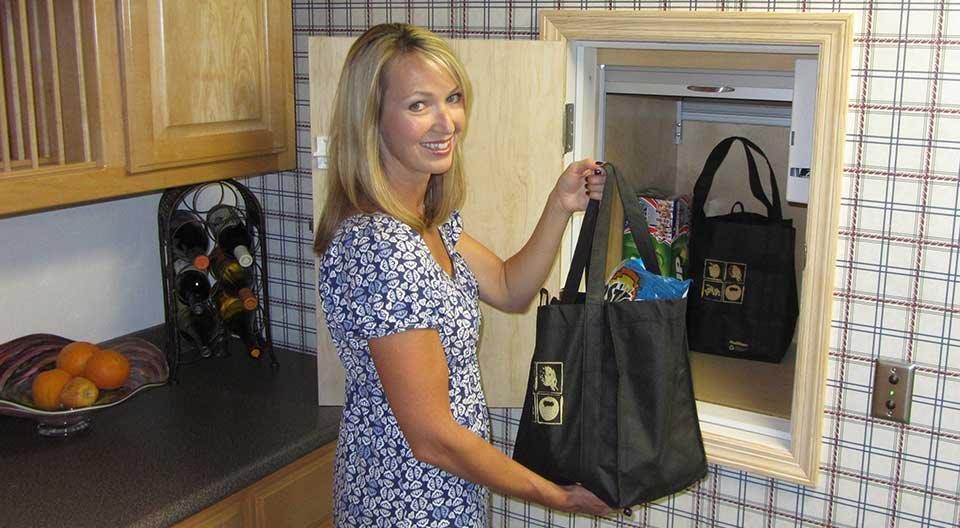 Function and History
The main function of a dumbwaiter is to carry items between floors, from food to laundry. The original purpose of this type of small freight elevator was to carry food and other objects between floors of large mansions with many staff members using it to ensure a smooth-running household. Because the "dumbwaiter" was not seen nor heard, it was aptly named.
Today, you don't have to own a mansion or have waitstaff to install a dumbwaiter. If you're physically impaired, elderly or just a busy family with lots of kids over multiple floors, you can benefit from such a lift. They're also commonly used in restaurants and banquet halls to transport food to patrons.
The first mechanical dumbwaiter was invented by an NYC Inventor names George W. Cannon, who filed for a patent for a special brake system back in 1883 that would ultimately be used in the first dumbwaiter in 1887.
Uses
There are many varied uses for dumbwaiters. You can use them for:
Food
Beverages
Dirty dishes
Laundry
Firewood
Luggage
Books
Sports equipment
Supplies (toiletries, toilet paper, paper goods)
Dumbwaiters can be installed in many areas of your home, such as within a wall, the corner of a room, in the garage or in the basement.
Cost
Cost varies widely depending on what model you choose, as well as the size and lifting ability. The final price tag will also depend on any bells and whistles you add, such as remote controls and smart phone app controls. For detailed pricing and to figure out which size would work best for you, simply reach out to the experts at Mowrey Elevator for a comprehensive consultation.
What We Offer
Here at Mowrey elevator, we work with only the most trusted brands for our lifts. For dumbwaiters, we sell and install the Econo-Lift ® Dumbwaiter from EII, our most economical and highest quality model. This floor- or wall-mounted system comes with a remote control for ease of use. Other features include:
Finished nine-ply birch cab
Roll-up Silver line gat system
100- to 150-lb capacity
Travels nearly 30 feet with three stops
Safety devices include slack cable, final limit and trolley brake
Contact Mowrey Elevator
If you are interested in installing a dumbwaiter in your home for convenience, please give us a call. We have a variety of models and sizes to choose from, with experienced and trained installers who can get the job done safely and efficiently.