Hydraulic jack units are mechanisms allowing you to move an elevator up and down to any floor. To ensure safety and satisfaction, each jack unit should pass comprehensive and extensive inspections before use. Here at Mowrey Elevator, we offer hydraulic units for every elevator application, from telescopic to in ground to dual piston holeless.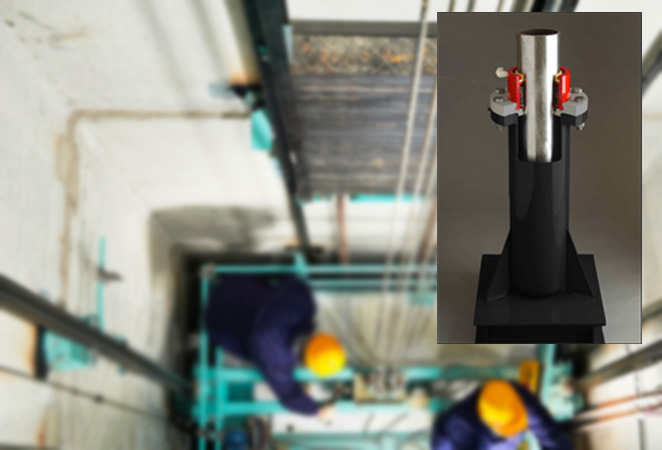 Hydraulic elevator jacks are a common and important part of the system that drives any elevator up, particularly for buildings between two and five stories. About 70 percent of all elevators that are installed are hydraulic and contain elevator jacks. The jacks comprise a system that includes hydraulic fluid, motors, tanks and pumps, with the jack being the crown jewel of the system.
If you are considering buying a new elevator or wish to modernize the one you've got, it's important for you to understand the basics of the elevator jack. You will have many options available to you, but the one you choose will depend on the system you have, the distance your elevator travels, and the space you have available.
Types of Hydraulic Jack Units
Below are the various kinds of hydraulic jack units:
Single Stage In-Ground: This option is good when you are able to drill a hole in the bottom of the pit and is capable of up to 68' of travel.  This type does not telescope, which means the moving parts are limited. This is a common option with a solid track record, as it's easy to install, is economical, has a large capacity, and has little maintenance limited to one jack. You also get a smooth ride with these.  

Single Stage Holeless: Often times, you can't simply drill a hole in the bottom of the elevator pit. This is where a holeless elevator jack comes in handy. The single-stage variety is the most common jack utilized for short travel distances. This means there are two pistons inside the hoistway.  One on each side of the car and does not telescope when reaching a particular height. These are generally used for freight or passenger elevators. This type of jack is lighter and easier to place.  However, they do take a bit more maintenance, and you may need more space at the top of the hoistway above the car.

Telescopic Jacks (Holeless): Telescopic jacks may include up to three sections, which each travel inside each other. This a good option when a more compact solution is necessary for passenger or freight elevators but can be more costly. Installation is fast because the jacks are compact and easy to handle. However, due to the fact there are more moving parts, initial set-up can be more complicated.
The only way to determine which of the above options is best for your application is to contact an elevator consultant and manufacturer like Mowrey Elevator. We can assess your current needs, budget, available space and more to develop the best solution for you.
Contact Mowrey Elevator
Get in touch with us today to earn more about our selection of hydraulic jack units.