It's got a funny name but the dumbwaiter represents a very important invention in history and plays a critical role in the timeline of convenience within homes and businesses. This simple yet important invention was designed to enhance the operation of a home or business by safely and effectively moving objects between floors. Let's take a look back at its history and trace its roots to the present day.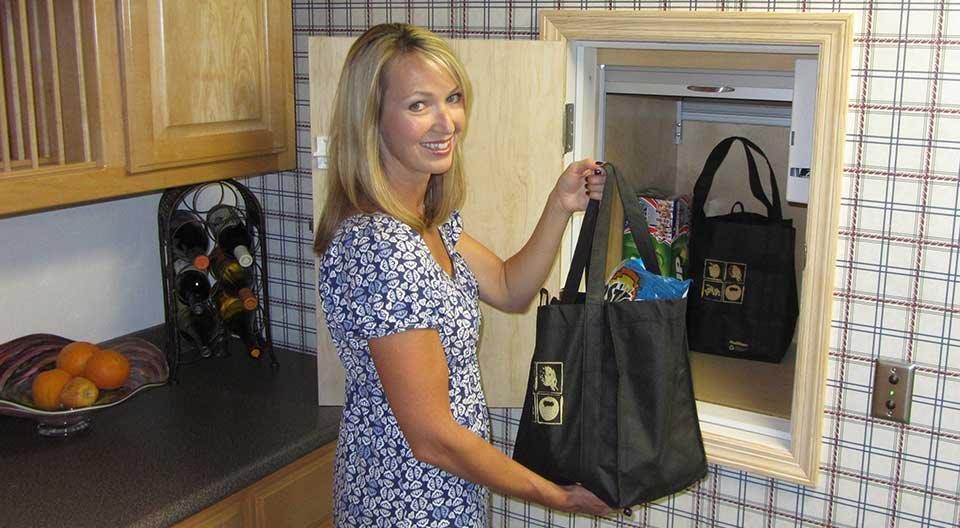 The term dumbwaiter was first used to describe a small freight elevator or lift whose purpose was to carry objects between floors. It was called that because it carried food and other objects between floors of large houses with many staff members trying to run a smooth household. The "dumbwaiter" was not seen nor heard, and thus the term was born.
Today, you'll often see them in commercial kitchens, restaurants, hotels, nursing homes, schools and even in private homes. They are used to transport food, dirty dishes, laundry and more from basements to top floors and everywhere in between. The first dumbwaiters originated in the United States as far back as the late 1880s as an improvement upon earlier models of serving trays and lazy Susans, which acted as the main serving methods up until then. George W. Cannon invented the first mechanical dumbwaiter and patented his invention along with a unique braking system.
Today's versions may have intercom systems attached to them so people on various floors can communicate. Today's models are attractive and sleek, with the ability to blend in with the interior design of the rest of the room. No longer are they the clumsy, ugly work horses of yesteryear. Now, they represent efficiency in a world that demands lightning-fast responses.
From chic clubs and pubs to ritzy restaurants and first-class establishments, dumbwaiters are also practical in the home. Mowrey Elevator will work with you on standard or custom designs to ensure the end result is exactly how you like it. You can craft a dumbwaiter for your kitchen disguised in a cabinet or hutch such as this one found on Houzz. Use traditional opening doors or sliding ones. Pair your dumbwaiter unit with a wine rack. Stainless steel, wrought iron, stained wood…the possibilities are endless.
Contact Mowrey Elevator today about our style options, sizes and price ranges. Chances are, we have something for you! We have a wide selection of inclinator dumbwaiter lifts, such as the Econo-Lift ® Dumbwaiter from EII – the most economical and high-quality dumbwaiter that we offer. This floor- or wall-mounted system includes a remote control, plus it's easy to install, use and maintain. With a capacity between 100 and 150 pounds, these elevators can travel up to 27 feet and make three stops. Plus, you get access to safety devices such as slack cable, final limit, and trolley brake.
Check out https://www.mowreyelevator.com/online-catalog/dumbwaiter/ or call 800-441-4449.