Elevator modernization involves upgrading the important parts of the elevator so it is better able to handle new technology, enjoy better performance, improve safety, and provide updated aesthetics.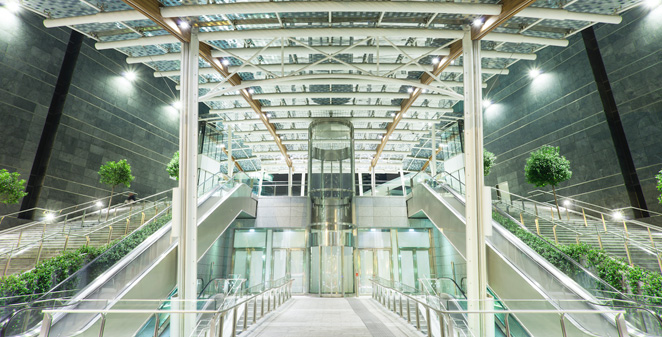 As your elevator gets on in years, many components will require upgrades due to parts being obsolete or to accommodate advances in technology. When you modernize your elevator, you are enhancing the safety and reliability of your equipment while increasing the value of your building.
If you are a building owner or property manager, you may have considered remodeling the space but chances are, you were more concerned with the cosmetic aspects of those remodels, such as flooring choices, décor, carpeting, and all the latest bells and whistles. But don't forget your elevator system. These are critical aspects of any building and must be updated regularly to remain compliant for codes and safety regulations.
Bringing your elevator up to date also increases your property value and increases your customer satisfaction rates due to enhanced reliability.
Making Upgrades
Not sure where to start on your modernization project? Here are a few critical components to concentrate on and the benefits you will receive:
Controller
Emergency fire service compliance
Accurate floor leveling
Energy efficiency
Faster response times
Increased rider comfort
Door Equipment
Efficient door speeds
Improve passenger safety
Reduce operating noise
Enhanced aesthetics
Electronic door reopening device
Cab Enclosure
Meets American with Disabilities Act (ADA) codes
Improves passenger comfort
Low voltage lighting helps with energy efficiency
Signal Equipment
ADA-compliant
Vandal-resistant
Upgraded emergency lighting and communication systems
Updated aesthetics
Hydraulic Power Unit
Improved elevator performance
Reduced noise and vibration
Energy savings
Accurate floor leveling
Reduced overheating issues
Traction Upgrades
Boosts efficiency
Enhances ride quality
Eliminates DC motor generator and replaces that with an efficient AC design
Improved braking system for safety
Increased up direction protection
Safety upgrades to meet codes
It's All About Timing
It's not just the way your elevator looks when it's time for a facelift. You'll also want to heed these signs that it's time to upgrade:
Unsure if your elevator is in compliance with latest codes.
Unsure when you last updated.
Passenger complaints are increasing.
Passenger wait times are too long.
Passenger needs are not being accommodated.
Passengers complaints are rising re: strange noises, discomfort while riding, uneven floor leveling, etc.
Approved use and zoning of the building has changed since elevator was first installed.
Elevator is more than 10 years old.
Elevator is overcrowded.
Frequent repairs necessary.
Experiencing reduced rental and property values.
Contact Mowrey Elevator
Curious about the latest elevator products so you can kickstart your modernization project? Don't hesitate to look through our product catalogs online or call our repair hotline at 800-441-4449.