No one wants to be redirected to the stairs upon entering your building, especially when they just want to get home or to an important meeting. Yet you know, as the property owner or manager, that periodically, updates must be made to modernize your elevator. This not only extends the useful life of your entire system and building; it offers additional conveniences to your tenants and customers. It also improves the safety of your system, affording better performance and energy savings.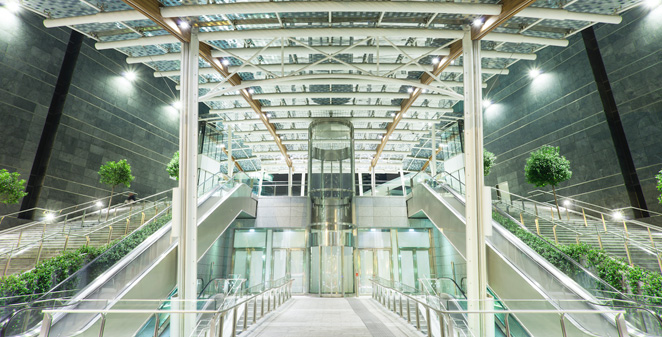 To ensure you upgrade your elevator with the least amount of disruption to visitors and tenants, you need to take each step methodically and make a plan.
Assess Current Levels of Safety
Your first step should be to assess whether an upgrade is even necessary. Is the elevator compliant with safety codes? Remember, by law, you have to conduct an inspection of your elevator annually so you can get a Certificate of Operation. If your latest inspection has uncovered operational issues, such as hesitant doors, slow movement or long wait times, an upgrade or at least a repair will be necessary.
Benefits of Upgrading
Aesthetic improvement is one of the biggest reasons building managers opt for an elevator upgrade. But other major reasons include performance upgrades to improve function. Rider safety will also be improved, with factors such as smoother acceleration and deceleration, reduced vibration and noise, and accurate floor leveling.
When your elevator is modernized, you don't have to spend as much time and money on maintenance, repairs and replacements. In the end, efficient and visually impressive elevators simply add to the value of your building.
Factors to Consider
The age of your elevator is perhaps your biggest motivator for undertaking the improvements. You shouldn't let your elevator go a decade without an upgrade. Styles change, as do safety standards and elevator technology that can all lead to an increase in performance, reliability, and energy efficiency.
Timing
In considering when to schedule your upgrade, consider the time of year. When are you the busiest? If you're a hotel located in a popular seaport town that attracts tourists in the summer, you'll want to avoid peak season. Because you want the least amount of disruption possible to the least amount of people, it's best to book your upgrade in the winter months when the tourist season has cooled.
Of course, sometimes timing isn't up to you. Perhaps you have been making numerous service calls over the past month for the same issues. Maybe your tenants have been complaining of safety issues, or perhaps you failed your latest inspection. Or maybe your elevator is so old, the parts have become obsolete and can no longer be ordered for repairs.
In these instances, you have no choice but to conduct your upgrade as soon as possible in the interest of safety.
Make a Plan
Upgrades can range from minimal to comprehensive, so you'll have to partner with your elevator provider to work out a timeline. Ultimately, you want this to be a fluid schedule as the job progresses, working side by side with technicians who will help you minimize any disruption. Your technicians should guide you through the entire process, from code compliance to parts sourcing to final installation.
Contact Mowrey Elevator
If you're ready to start planning your elevator upgrade, get in touch with Mowrey today at 800-441-4449.