If you're considering adding an elevator to your home, you're doing your part to increase its overall value. Whether you choose a full-service elevator or a simple dumbwaiter, an elevator adds value in these ways: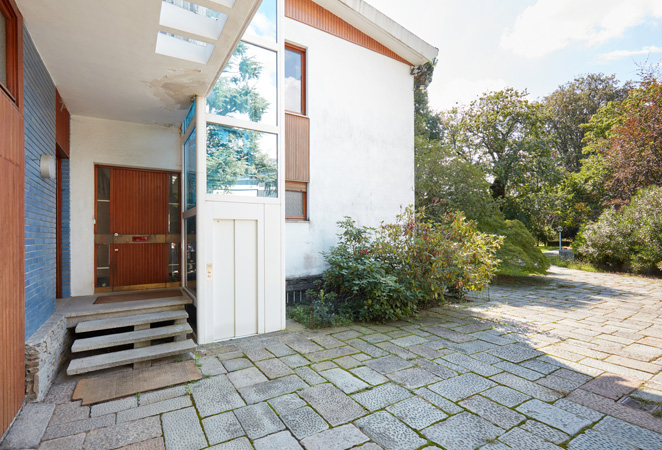 Indoor curb appeal, that is. An elevator should be considered an investment in your property. When and if you go to sell, it can be an attractive selling point with buyers. Families with a lot of kids as well as retirement age couples would likely pay more for the privilege of having an elevator in the residence.
If you love to entertain within your elite social circle, it will help you maintain your status as the neighbors to follow. Everyone wants to know someone with an elevator in their home!
The number of people age 65 and older in this country is estimated to increase to 55 million in 2020, according to the AARP. Many of them will decide to age in place. If you have mobility problems such as arthritis, a bad back or hip, or have any other health problems, climbing stairs can be difficult and downright dangerous. A residential elevator can help you get from floor to floor, a value you just can't put a number on.
Helps You Be More Productive
Installing an elevator in your home lifts the burden from your shoulders, literally: you can place heavy items, such as sports equipment, and everyday items such as baskets of laundry, on the elevator for transportation between floors. You're saving yourself some back breaking work as well as freeing up your time to tackle other chores and be more productive in general.
Can Help You Avoid Having to Sell Your Home
Older people and those with disabilities may face the need to sell their multi-level home because it's stressful, exhausting and impossible to carry luggage and groceries up many stairs. By installing an elevator, you're avoiding the need to sell your home and spend money on a pricey nursing home.
Can Help You Avoid Injury
An elevator minimizes the physical hardships that are a part of disabilities and old age. Awkward positions and heavy physical work, says WebMD, are the two main causes of neck injuries. If you got hurt while going up and down the stairs in your home, just think about the high medical and physical therapy bills that would result from that one fall.
Contact Mowrey Elevator
If you'd like to hear more reasons why elevators add value to your home, contact us today. We install and repair a variety of elevators, from dumb waiters and stair chairs to full-service elevators and wheelchair lifts.