Dumbwaiters: a funny name but very useful piece of technology. They hold valuable positions in today's commercial kitchens and in residential homes. This simple yet critical invention enhances the operation of any home or business by safely and efficiently moving objects up and down from floor to floor. From food, to laundry, to luggage, there are many things you can transport with a dumbwaiter.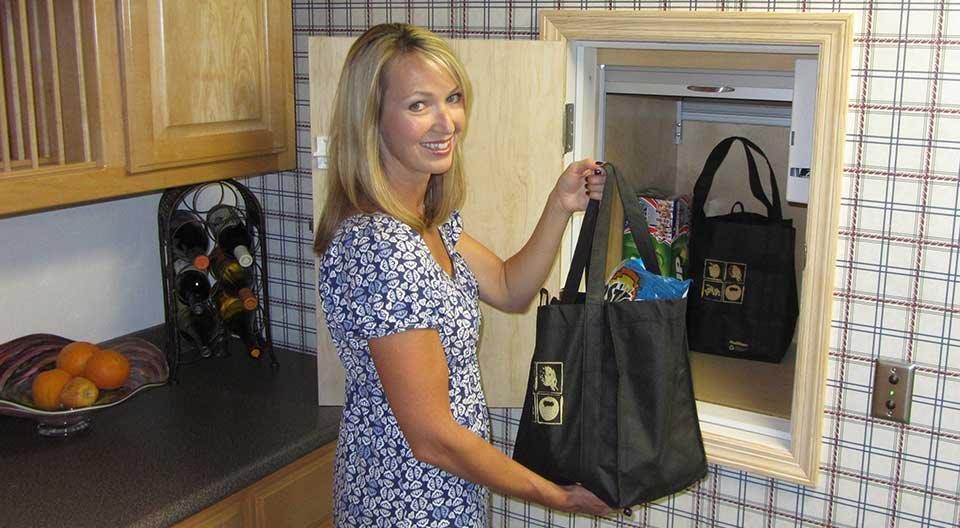 So why should you install one in your home? Here are some great reasons.
Food Service
It's tough to entertain people when your kitchen in on a separate floor from the living room. Getting food out to your guests is daunting when you're juggling hot plates of food and a tray of cocktails. If you have a dumbwaiter, you can just place those trays in the elevator and send them on their way. Food remains hot and you've avoided any tripping risks going up and down the stairs. If you're the owner of a restaurant, hospital, nursing home or school, a dumbwaiter also helps out by carrying large amounts of food at once.
Disabilities
Dumbwaiters can transport items for the elderly or those with a disability, where navigating the stairs with groceries or luggage can be precarious or even impossible. The use of an elevator reduces the physical stress that is prevalent in old age and disabilities. After all, the two top causes of neck injuries are awkward positions and heavy physical work.
Sports Equipment
Families with kids in many sports know how heavy hockey, baseball and football bags can get. There are sticks, balls, stinky clothing, and more that have to be brought into the home and into the laundry. Don't drag them in from the minivan and through the house. Place them in the dumbwaiter and let the elevator do the work for you. Now you have a solution for neatly stowing and transporting all that cumbersome sporting equipment.
Property Value
Even if you're not planning on putting your home up for sale at the moment, it's important to note that dumbwaiters can increase the property value of your residential home. Older buyers, those caring for disabled parents, or big families with multiple children will pay extra for this convenience.
Laundry
Is your laundry room currently in the basement or on the bottom floor? You're likely tired of hauling baskets of laundry up and down the stairs. You probably have a lifetime of backaches from doing this daily or weekly. Yes, the bins are heavy, but you also run the added risk of tripping over sheets and taking a tumble down your stairs.
Does a dumbwaiter sound good right about now? Contact Mowrey Elevator today, where we sell and install all the latest models.